Former American football quarterback Terry Bradshaw represented the Pittsburgh Steelers in the National Football League (NFL) from 1970 to 1983. One of the finest quarterbacks in NFL history.
Bradshaw was renowned for his strong arm, on-field leadership, and capacity for success under duress. He had a significant role in the Pittsburgh Steelers' success in the 1970s, helping them win four Super Bowls in a six-year period.(Super Bowl IX in 1975, Super Bowl X in 1976, Super Bowl XIII in 1979, and Super Bowl XIV in 1980).
Basic information of :
Real Name:
Terry Paxton Bradshaw
Nickname:
"The Blonde Bomber."
Gender:
Male
Profession:
Former American football Player
sports broadcaster, actor, and singer
Known For:
-Being a highly successful NFL quarterback.
-Leading the Pittsburgh Steelers to four Super Bowl victories in the 1970s.
-Winning the Super Bowl Most Valuable Player (MVP) award twice.
-Having a powerful throwing arm and a reputation for performing well under pressure.
-Transitioning to a successful career in sports broadcasting after retiring from football.
-Co-hosting the popular sports show "Fox NFL Sunday" for many years.
-His distinctive nickname "The Blonde Bomber."
-His ventures into acting and music, showcasing his diverse talents beyond football.
Note on Terry Bradshaw Nickname:
The Blonde Bomber is the nick moniker for Terry Bradshaw. His unusual blond hair and strong throwing arm are probably reason for this nickname, which was bestowed to him during his football career.
Career:
Debut:
September 20, 1970
For – Pittsburgh Steelers
Against- Houston Oilers
read more: Antonio Brown,Net worth,Controversies,Biography,Stats-more-2023
Awards, Honors and Achievements:
| | |
| --- | --- |
| 4× Super Bowl Champion | Super Bowl IX, X, XIII, XIV |
| 2× Super Bowl Most Valuable Player | Super Bowl XIII, XIV |
| NFL Most Valuable Player | 1978 |
| 3× Pro Bowl selection | 1975, 1978, 1979 |
| Pro Football Hall of Fame | 1989 |
| NFL 1970's All-Decade Team | 1970 |
| Sports Illustrated Sportsman of the Year | 1979 |
| 2× NFL passing touchdowns leader | 1978, 1982 |
| NFL passer rating leader | 1978 |
| Member of the Louisiana Tech University Athletic Hall of Fame | |
| Pittsburgh Steelers All-Time Team | |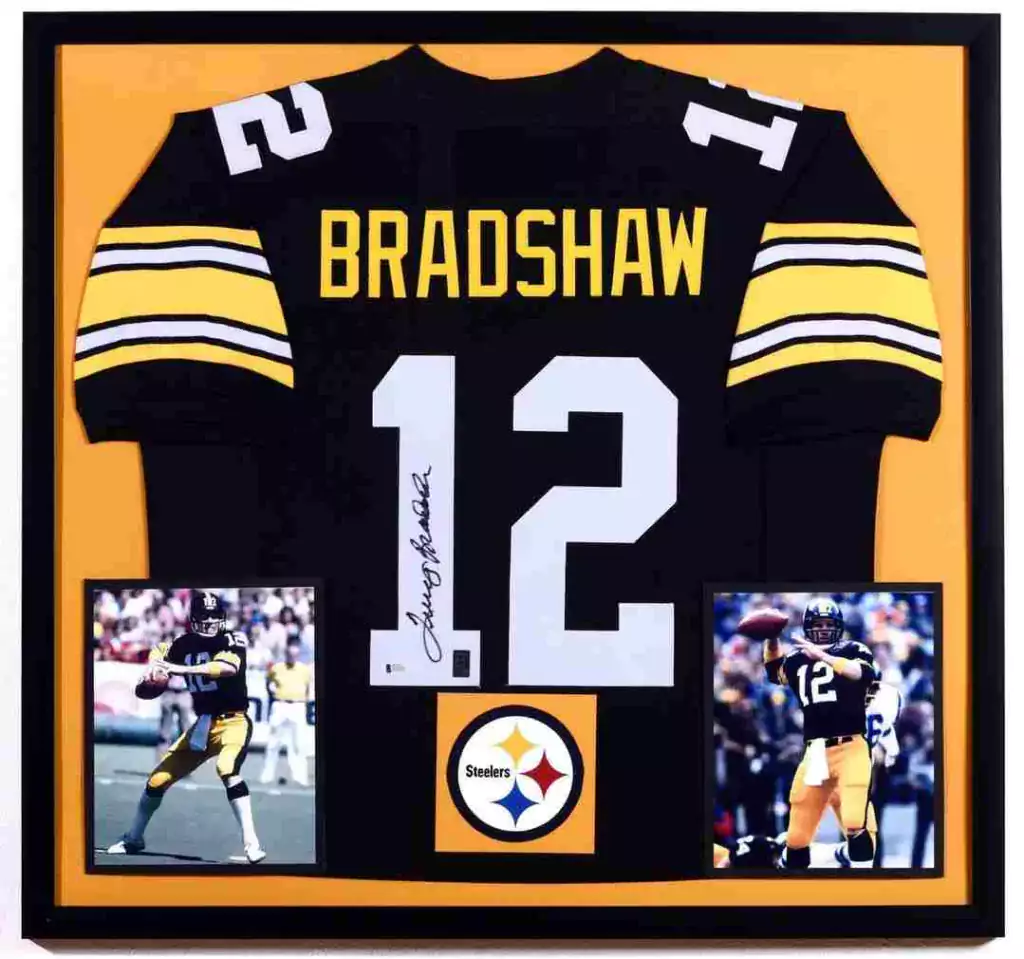 Personal Life:
Date of Birth:
September 2, 1948
Age (as of 2023):
75
Birthplace:
Shreveport, Louisiana, United States.
Zodiac Sign:
Virgo.
Nationality:
American.
Hometown:
Shreveport, Louisiana, USA
School:
Woodlawn High School in Shreveport, Louisiana
Collage / University:
Louisiana Tech University in Ruston, Louisiana
Religion:
Christian.
Ethnicity:
Caucasian or White ethnicity.
Hobbies:
Golfing
Fishing
Hunting
Playing musical instruments (Bradshaw is known to have released country music albums)
Traveling
Gardening
Watching and following sports
Reading
Cooking or Grilling
Read more: John Collinson Bio, Age, stats, controversies and more
Physical Stats and more:
| | |
| --- | --- |
| Height | 6 feet 3 inches (191 cm). |
| Weight | 218 to 225 pounds (99 to 102 kg). |
| Eye Color | Blue |
| Hair Color | Light Brown |
| Body type: | Mesomorphic body type |
Note on body type:
The body type of Terry Bradshaw is mesomorphic. Mesomorphs typically have broad shoulders, a well-defined body, and a naturally strong and athletic build. Athletes and people with a predisposition to physical activity and sports are frequently connected with this body type. Remember that certain body types might differ depending on things like genetics, food, and exercise preferences.
Relationship and more:
Marital status:
Married
Wife:
Tammy Bradshaw
Marriage Date:
2014
Childrens:
Rachel Bradshaw
Erin Bradshaw
Lacey Luttrull (from his marriage to Charlotte Hopkins)
Family:
Father:
William Marvin "Bill" Bradshaw
Mother:
Novis Gay Bradshaw.
Brother:
Gary Bradshaw.
Sisters:
Carolyn Bradshaw
Melinda Bradshaw
Leslie Bradshaw
Read more: Lil Baby Bio, Age, Awards, stats, Controversies and More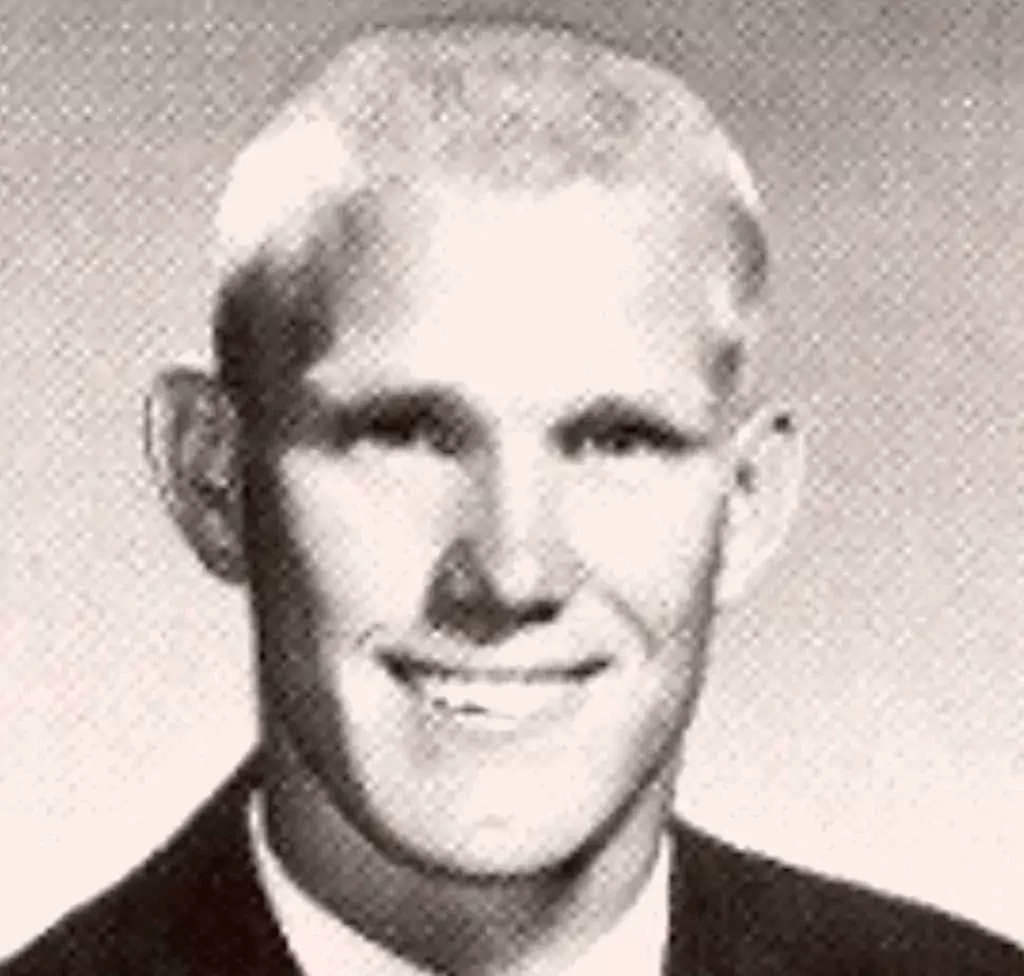 Car collection:
1969 Chevrolet Camaro SS: Bradshaw has expressed his love for classic American muscle cars, and the '69 Camaro is a classic in this category.
1970 Plymouth Barracuda: Another iconic American muscle car, known for its distinctive design and powerful engine options.
1978 Pontiac Trans Am: The Trans Am is known for its performance and is often associated with the famous "Smokey and the Bandit" film.
Chevrolet Corvette: Terry Bradshaw has shown interest in various models of the Chevrolet Corvette over the years. The Corvette is a legendary American sports car.
Tesla Model S: In addition to classic muscle cars, Bradshaw also owns a Tesla Model S, showcasing an interest in modern electric vehicles.
Money Factor:
Profile Links:
Some lesser known facts about Terry Bradshaw :
Terry Bradshaw is a country music singer in addition to his football career. He has published multiple albums and singles in the genre. He even had a top-20 country success with the song "I'm So Lonesome I Could Cry."
College Achievements: Bradshaw won the Sammy Baugh Trophy, which is given to the nation's best collegiate passer, and was selected an All-American while playing college football for Louisiana Tech University.
Dyslexia is a learning disability that affects reading, writing, and spelling. Bradshaw has been open about his issues with dyslexia. He has succeeded both on and off the football field in spite of this obstacle.
Bradshaw turned into a prosperous broadcasting career after leaving from football. In addition to co-hosting "Fox NFL Sunday" for many years, he rose to prominence as a sports pundit.
Terry Bradshaw has made cameos in a number of motion pictures and television programs, including roles in the movies "Smokey and the Bandit II" and "The Jeff Foxworthy Show" and "Malcolm in the Middle."
Bradshaw is the author of numerous books, including autobiographies and works on anything from football to personal growth.
Bradshaw is a devoted follower of rodeo and has even taken part in rodeo competitions. He participates in rodeo events at his ranch in Oklahoma.
Philanthropy: Over the years, he has participated in a variety of charity endeavors and causes, including assisting groups that promote the health and welfare of children.
Multiple Marriages: Terry Bradshaw has had several marriages. From his several marriages, he has three daughters: Rachel, Erin, and Lacey.
Bradshaw has been inducted into three halls of fame: the Louisiana Sports Hall of Fame, the College Football Hall of Fame, and the Pro Football Hall of Fame.
Quotes of Terry Bradshaw :
"It's not the load that breaks you down, it's the way you carry it."
"I'm having fun, and I'm stress-free. Life's too short to stress over crap I can't control."
"I'd rather be a great person than a great football player."
"I'm just a simple guy, I live from my heart, and I don't try to be something I'm not."
"You know what? I've never met a person who didn't have some sort of pain they were dealing with, some issues that needed to be overcome."
"I'm a fun-loving guy, who loves life, and I love all the goofy things that happen in my life."
"I'm very proud to be a part of a very special football team that has brought so much joy and happiness to so many people."
"I'm the type of guy who has to have a dream. I have to set a goal so I can get up in the morning."
"My work is not about making money. It's about giving to someone else, making sure they have a good day."
"I know what it's like to be on the top of the world and on the bottom."
Controversies of Terry Bradshaw :
Terry Bradshaw made waves in 2019 when he questioned Tom Brady, the quarterback of the New England Patriots, saying he didn't think Brady was the greatest quarterback in NFL history. Football enthusiasts and analysts engaged in discussions and arguments about this.
Battle with Chuck Noll: During his playing career with the Pittsburgh Steelers, Bradshaw and his head coach, Chuck Noll, occasionally had a tense exchange of words. Although it wasn't generally reported and was more of a back-room matter, it did help to create the impression that there was friction between the two.
Comments about head injuries: Bradshaw has been honest about the concussions he experienced while playing and how they affected his health in the long run. He has contributed to the larger discussion regarding brain injuries in football by being open about memory problems and other difficulties he has faced.
Terry Bradshaw has criticized Mike Tomlin as the coach of the Pittsburgh Steelers, particularly in relation to his decisions and coaching style. Football fans have been debating these statements.
Remarks on Depression: Bradshaw wrote in his book about his battles with depression. While not particularly contentious, this did bring to light a personal conflict that many fans and the general public might not have been aware of.
Frequently Asked Questions about Terry Bradshaw:
How old is Terry Bradshaw?
Terry Bradshaw is 75 years old.
How tall is Terry Bradshaw?
Terry Bradshaw is 6-3 (190 cm) tall.
How many games did Terry Bradshaw play?
Terry Bradshaw played 168 games over his career.
How many passing yards did Terry Bradshaw have?
Terry Bradshaw had 27,989 passing yards over his career.
How many touchdowns did Terry Bradshaw have?
Terry Bradshaw had 212 touchdowns over his career.
How many Super Bowls has Terry Bradshaw won?
Terry Bradshaw has won 4 Super Bowls.
When did Terry Bradshaw retire?
Terry Bradshaw last played in 1983.
What are Terry Bradshaw's nicknames?
Blonde Bomber is a nickname for Terry Bradshaw.
Is Terry Bradshaw in the Pro Football Hall of Fame?
Yes, Terry Bradshaw was inducted into the Pro Football Hall of Fame in 1989.
What is Terry Bradshaw's net worth?
What is Terry Bradshaw's involvement in rodeo?
Terry Bradshaw is an avid fan of rodeo and has participated in rodeo events. He owns a ranch in Oklahoma where he is involved in rodeo activities.
How many children does Terry Bradshaw have?
Terry Bradshaw has three daughters: Rachel, Erin, and Lacey, from his different marriages.
That's for now about Terry Bradshaw . Thanks for reading about him at our website. If you find some changes in above researched information then please don't hesitate to reach out at: thehappeningworld44@gmail.com
If you like this article, please share it and you can also suggest us about motivational persons we can cover at our website.
See you again, Thanks!!!