A former wide receiver for the National Football League (NFL), Antonio Brown played American football for 11 seasons. He was born in Miami on July 10, 1988, and attended Central Michigan University where he played football in college. Antonio Brown played with the Pittsburgh Steelers for nine seasons after being selected by them in the sixth round of the 2010 NFL Draft. During the 2019 season, he also spent a brief time with the Oakland Raiders and the New England Patriots, but both organisations released him owing to his off-field troubles.
Antonio Brown is renowned for his tremendous speed, route-running, and pass-catching skills. He has been selected for the Pro Bowl seven times and has been named to the First Team All-Pro four times. He has, however, also been a part of many contentious episodes during the course of his career.
Basic information of Antonio Brown:
Real Name:
Antonio Tavaris Brown
Nickname:
"AB"
Gender:
Male
Profession:
American Football Player
Known For:
Exceptional Skills as wide receiver.
some off field controversies.
Career:
| | |
| --- | --- |
| NFL Debut: | On- September 12, 2010 From- Pittsburgh Steelers |
| 2010- 2018 | Pittsburgh Steelers |
| 2019 | Oakland Raiders. |
| 2019 | New England Patriots |
| 2020 | Tampa Bay Buccaneers |
Awards, Honors and Achievements:
| | |
| --- | --- |
| Super bowl Champion | LV |
| 4x First Team – All Pro | 2014- 2017 |
| Second Team – All Pro | 2013 |
| 7x Pro Bowl | 2011, 2013-2018 |
| 2x NFL receiving yards leader | 2014, 2017 |
| 2x NFL receptions leader | 2014, 2015 |
| NFL receiving touchdowns leader | 2018 |
| NFL 2010's all-decade team | |
| 2x MAC special Teams Player of the year | 2008, 2009 |
| MAC freshman of the year | 2007 |
| 2x First-Team All-American | 2008, 2009 |
| 2x First-Team All-MAC | 2008, 2009 |
| Second-Team All-MAC | 2007 |

Personal Life:
Date of Birth
July 10, 1988
Age (as of 2013)
34 Years (As of 2023)
Birthplace
Miami, Florida
Zodiac Sign
Cancer
Nationality
American
Hometown
Liberty City, Miami
School
Miami Norland Senior High School
Collage / University
Central Michigan University
Religion
Christian
Affinity For Jews (Source: times of Israel)
Ethnicity
African American
Hobbies
Music
Dancing
Fashion
Gaming
Charity Work
Fitness
Travel
Tattoos
Chest Tattoo: The words "Business is Boomin" are inscribed above a big tattoo of a lion's head that Brown has on his chest. His catchphrase and commercial endeavours are alluded to in this tattoo.
Arm Tattoos: Brown has numerous tattoos on his arms, including a portrait of his mother and a homage to his children.
Back Tattoo: The words "Chosen One" are inscribed above a big tattoo of a skull with a crown that Brown has on his back.
Tattoos on the legs: Brown has several tattoos, including one that depicts civil rights activist Malcolm X.
Hand Tattoos: Brown has numerous tattoos on his hands, including a diamond and a spider web on his right and left hands, respectively.
Read more: John Collinson Bio, Age, stats, controversies and more
Physical Stats and more:
| | |
| --- | --- |
| Height | 5 ft 10 inch ( 178 cm) |
| Weight | 86 Kg (190 pounds) |
| Eye Color | Dark Brown |
| Hair Color | Black |
Relationship and more:
Ex Wife
Chelsie Kyriss
Met in: 2012
Separated in: Late 2019
Kids: Antony (2014)
Ali (2015)
Apollo (2017)
Ex wife
Wiltrice Jackson
Daughter: Antanyiah
Ex Wife:
Shameika Brailsford
(Source:Playersbio.com)
Family:
| | |
| --- | --- |
| Father: | Eddie Brown ( former American Football player played from Arena Football League) |
| Mother: | Adrianne Moss |
| Step Father: | Larry Moss |
| Brother: | Desmond Brown (American football running back) |
(Source:Wikipedia)
Favorites:
| | |
| --- | --- |
| Food: | Burger |
| Actor: | Tom |
| Color: | Black |
| Sport Team: | Dallas Cowboys |
| Hobby: | Reading |
| Car: | Rolls-Royce Dawn |
| Song: | My Prerogative ( from The Masked Singer) |
Read more: Lil Baby Bio, Age, Awards, stats, Controversies and More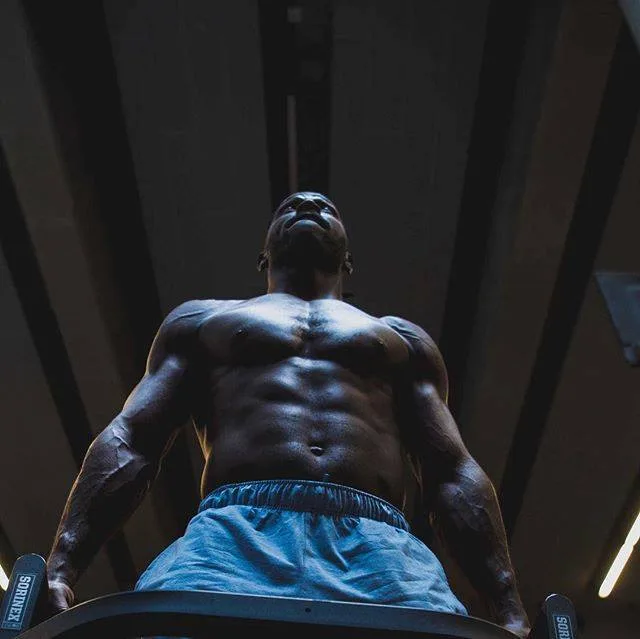 Antonio Brown car collection:
Rolls-Royce Cullinans
Rolls-Royce Phantom
McLaren 720S Spider
Mercedes-Benz 380 SL
Mercedes-AMG E 53
Cadillac Sedan DeVille
GMC Yukon XL
(He loves Custom made cars most)
Money Factor:
Net Worth :
$20 Million
( Antonio had NFL contracts worth $77 million, though that sum includes some money he did not ultimately receive as a result of a few controversies and fines for improper behavior.)
Profile Links:
Some lesser known facts about Antonio Brown:
Antonio Brown's nickname is "AB."
He was a wide receiver and a kickoff returner for Central Michigan University as a walk-on.
He was a sixth-round draft pick for the Pittsburgh Steelers in 2010
With a number of milestones and accomplishments to his credit, Brown is one of the most productive wide receivers in NFL history.
He enjoys dressing up and has been known to create his own attire.
Brown is also a skilled dancer and has competed on the show "Dancing With The Stars."
He has four kids and has participated in a number of charity endeavours over the years.
In addition to football, Brown has dabbled in professional boxing; the match against Logan Paul in 2021 was eventually postponed.
Over the years, Brown has run into a number of judicial problems, including allegations of battery, burglary, and indecent exposure.
His conduct both on and off the field has also been the subject of several controversies, including arguments with coaches and teammates, rants on social media, and erratic behavior.
Quotes of Antonio Brown:
"I live for challenges. When things get hard, it just makes me want to work harder."
"I don't play for money. I play for respect."
"I'm not just playing for myself. I'm playing for my family, for my teammates, for my city."
"Success is not given, it's earned. You have to work for it."
"The only way to silence the doubters is to go out and prove them wrong."
"If you want to be great, you have to be willing to put in the work. There are no shortcuts."
"I'm not a follower, I'm a leader. I set the tone for everyone else to follow."
"I'm not trying to be like anyone else. I'm trying to be the best version of myself."
"It's not about being the best, it's about being better than you were yesterday."
"When you love what you do, you never work a day in your life."
Controversies of Antonio Brown:
Domestic violence allegations: In 2019, Brown's former trainer accused him of rape and sexual abuse. He was charged with these accusations in addition to harassing the claimed victim via text message.
Assault and Battery Charges: In 2020, Brown was arrested and charged with burglary with battery, and burglary of an unoccupied conveyance, stemming from an incident involving a moving truck driver.
Controversy surrounding helmets: In the 2019 NFL season, Brown refused to play for the Oakland Raiders because they would not permit him to don a helmet that was no longer officially approved by the league.
Controversies on Social Media: Ben Roethlisberger and Bruce Arians are just two examples of the past teammates and coaches with whom Brown has been known to publicly argue on social media.
Combat with the NFL Over Penalties: The NFL penalised Brown in 2019 for skipping team meetings and training. He vowed to leave the league and contested the fines.
Antics at Raiders Training Camp: During his short time with the Oakland Raiders, Brown arrived at training camp in a hot air balloon and missed a number of practises because of injuries and other personal matters.
Speeding and Careless Driving: In November 2018, Brown received a ticket for exceeding the posted speed limit of 45 mph.
Dispute in the locker room: According to reports, Brown and Ben Roethlisberger got into a heated argument in the locker room in 2018. Brown allegedly threw a ball at Roethlisberger and skipped team meetings as a result.
Furniture Throwing Incident: Brown was sued by his former landlord in 2018 after it was claimed that he threw furniture off the balcony of his apartment and it came dangerously close to hitting a young kid.
Haircut Incident: After live streaming a locker room discussion in which he discussed getting a haircut during practice, Brown was penalized by the Steelers in 2017 for breaking the team's dress code policy.
Frequently Asked Questions about Antonio Brown:
What teams has Antonio Brown played for?

Antonio Brown has played for several NFL teams including the Pittsburgh Steelers, Oakland Raiders, and New England Patriots.
Why did Antonio Brown leave the Pittsburgh Steelers?
Antonio Brown left the Pittsburgh Steelers in 2019 after a series of conflicts with the team's management and coaching staff.
What is Antonio Brown's net worth?
Antonio Brown's net worth is estimated to be around $20 million.
What legal issues has Antonio Brown faced?
In recent years, Antonio Brown has been charged with various crimes, including physical altercations with moving truck drivers and accusations of sexual assault and misconduct. Additionally, he has been sued for unpaid bills and damages.
Has Antonio Brown ever won a Super Bowl?
Yes, Antonio Brown has won a Super Bowl as a member of the Tampa Bay Buccaneers in 2021.
Is Antonio Brown still playing in the NFL?
Despite not having a contract with an NFL team as of February 2023, Antonio Brown has expressed desire in advancing his football career.
Has Antonio Brown ever been suspended by the NFL?
Yes, Antonio Brown has received numerous suspensions from the NFL due to different transgressions of the league's personal conduct policy.
Who is the father of Antonio Brown?
Eddie Brown ( former American Football player played from Arena Football League)
Who is the mother of Antonio Brown?

Who is the brother of Antonio Brown?
Desmond Brown (American football running back)
That's for now about Antonio Brown. Thanks for reading about him at our website. If you find some changes in above researched information then please don't hesitate to reach out at: thehappeningworld44@gmail.com
If you like this article, please share it and you can also suggest us about motivational persons we can cover at our website.
See you again, Thanks!!!