Recent 'ICAO' rankings about  Aviation Safety index and what it means to India-
Now United Nation has audited Indian aviation sector means how much Indian aviation sector is safe and how it is performing in the safer aspects and guidelines by the ICAO and you will glad to know that India topped in the top 50 list of the countries by securing 48th spot and beats countries like China, Turkey Poland.
This is really great news for India and Indian aviation sector as India is very emerging and fastest developing aviation market in the world and world is really looking at positively. India is making progress by increasing passenger count in the domestic and the international flights, increasing shipments though its manufacturing hubs.
India jumped to 48 th rank in Aviation safety index.
some insights about ICAO as it is one of the major pillar of tracking aviation sector in the world.
International Civil Aviation Organization:
The International Civil Aviation Organization is a specialized agency of the United Nations that coordinates the principles and techniques of international air navigation, and fosters the planning and development of international air transport to ensure safe and orderly growth. ICAO headquarters are located in the Quartier International of Montreal, Quebec, Canada.
The ICAO Council adopts standards and recommended practices concerning air navigation, its infrastructure, flight inspection, prevention of unlawful interference, and facilitation of border-crossing procedures for international civil aviation. ICAO defines the protocols for air accident investigation that are followed by transport safety authorities in countries signatory to the Chicago Convention on International Civil Aviation. The Air Navigation Commission (ANC) is the technical body within ICAO.
you can also visit to ICAO website to get more insights on Aviation safety and news if you like this article. – www.icao.int
The 'ICAO' which is the organisation of United Nations said that Aviation safety in India has reached to its higher safe level ever. 4 years before India has ranked 102nd in the same list and jumped to 48th rank this year so far and this is very exceptional performance.
By means of commercial point of view ranking of the ICAO is so much important and if your country become among top 50 countries in the world in the aviation safety then aviation companies can expand their business and network in the other major countries so easily, also big businessman's wish to invest in the countries and companies which are safer in manner in aviation sector because if you ask which is the major factor in the aviation sector? Then obviously its 'Aviation safety'. Because you don't want some accidents happens with aeroplanes flying in your country.
Its very painful to watch such bad news over news and television and listen number of people lost their lives in the unsafe plane.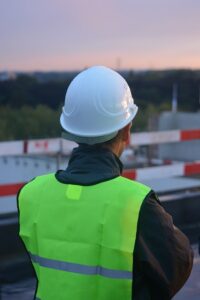 Now as its current 48th spot, India has not experienced any bigger plane incident in last 4 years as compare to Chinese aviation safety, as India's score is now above that of countries like:
China (49th spot)
Israel (50th spot)
Turkey (54th spot)
Denmark (55th spot)
Poland (60th spot)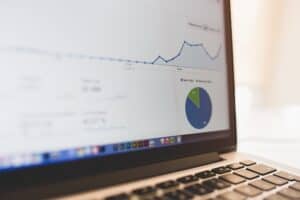 The top 5 Countries which are topped the same Aviation Safety index are:
1st – Singapore
2nd – UAE
3rd – South Korea
4th – France
5th – Iceland
As we are referring the great numbers by India in Aviation safety, we must look ranking of some countries which shares border with India.
Bangladesh (94th Rank) 
Nepal (101st rank)
Pakistan (100th rank)
Also, India has planned very big projects like building new airports, building new corridors, expanding shipments through cargo's in the near future to attract bigger investments in its aviation sector.